About Epcon Lane
Our family-owned company traces its roots back to 1945 when Albert Lane started the original Lane pest control company. Fast-forward to 1990, and we evolved into a full-service preventative pest control company with the sole mission of keeping residences and businesses free of pests.
Why Choose Epcon Lane?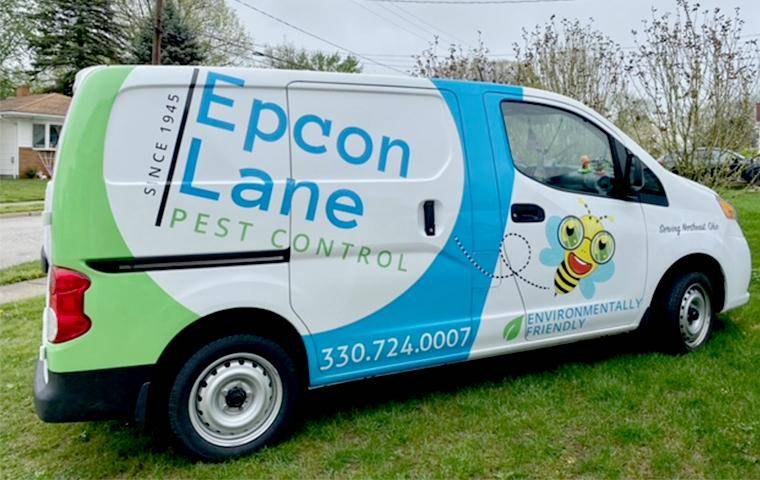 Even with our long history of providing pest control services, we don't take our success for granted. Our technicians are always looking to improve on the results they provide to our customers in the Akron and Cleveland, OH area.
For this reason, we adhere to our motto of "minimum pesticides, maximum results." We only use environmentally friendly pest control products to accomplish this, so everyone on the premises remains perfectly safe throughout treatment.
Our technicians back up the use of our products with Integrated Pest Management, so all current pests on the premises are eliminated, but more importantly, they don't return to cause more problems.
In fact, our commitment to providing unmatched results is why we are:
National Pest Management Association - Quality Pro Certified

The winner of the Athena Powerlink Award

BBB A+ Accredited

A Women-Owned Business
Ohio Department of Agriculture Certified Technicians
From beginning to end, our team is there for all of your pest control needs. We have been protecting homeowners and business owners since the 1990s and will continue to do so for decades to come.
Minimum Pesticides, Maximum Results
Pest control isn't something you can do effectively by throwing a single service out and hoping it sticks. Instead, a concentrated effort is needed, which is why we focus on full-service pest control for our customers. With us, you get everything from treatment to a tailored pest control plan designed with your unique needs in mind for unbeatable results.
Don't wait any longer to experience maximum results from our effective home pest control and commercial pest control services. Call our office today to explore your pest control options and get your free quote.
Request A Free Quote
Complete the form below to request your free quote.