Superior Pest Solutions For Avon Lake, OH Home & Business Owners
Is there a better place to live than Avon Lake, OH? With the friendly residents and local businesses, there's just so much to love about life here in Avon Lane. However, one thing that isn't so great is the number of pests that can invade homes and businesses all year long. As such, if you're a home or business owner, you need reliable pest control solutions to keep your property safe from pests and the threats they pose.
Here at Epcon Lane, we've been helping home and business owners, like you, for more than 76 years. Family owned and operated, we take a personal approach to residential and commercial pest control to ensure your property remains pest-free all year long. Continue reading to learn more about our pest control solutions, or give us a call today to receive a free quote.
Home Pest Control In Avon Lake, OH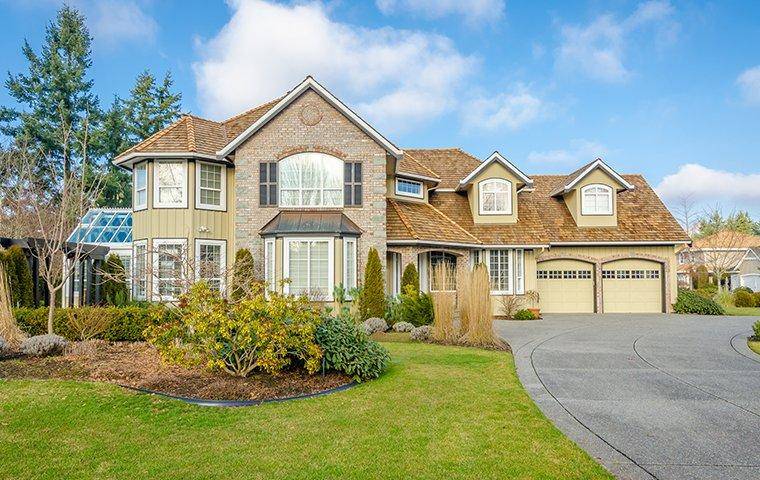 When pests get into a home, they can cause damage, injure people, and spread harmful diseases throughout the property. If you want to keep your home and family safe from pests, you need a residential pest control plan that eliminates current infestations as well as prevents future ones from occurring. With residential pest control from Epcon Lane, that's exactly what you get.
Inspection
First, we gather as much information about your current pest issues as we can. We do this by speaking with you, the homeowner, to learn about what you've been experiencing. We will also inspect your property, inside and out, looking for openings, entry points, and any other conditions conducive to pest infestations.
Treatment
Once we have finished gathering information, we will draw up a treatment plan for your home. This plan can include applying a barrier to the exterior of your house, laying down granules, sealing entry points, and knocking down nests. We utilize IPM approaches, meaning we will exhaust all other options before deciding to use pesticides inside a home.
Follow Up
Follow-up services are important in ensuring your home remains pest-free. These services include exterior treatments and interior treatments are performed upon request.
To learn more about our quality home pest control services in Avon Lake, OH, or for a free quote, give us a call today.
Additional Residential Pest Services
In addition to our general pest services, we also offer these pest-specific services:
Commercial Pest Control In Avon Lake, OH
No matter what line of work you're in, pests are never a welcome sight. After all, they can harm employees and drive away customers. If you don't want pests hurting your bottom line, you need effective commercial pest services in Avon Lake, OH from Epcon Lane.
We begin by performing a thorough, on-site evaluation of the property to better understand what you're facing. We will also speak with you to learn as much about your pest control needs as possible. Following this, we will devise a treatment plan specific to your business.
Treatments can include the use of gels, granular treatments, baits, and sticky traps. We will also perform exclusion work to ensure pests don't return. Follow-up treatments can include both interior and exterior services, and we can arrange them to fit your schedule.
To learn more about our commercial pest services, contact us here at Epcon Lane today.
Facilities We Service
Types of commercial facilities we service include:
Food Processing Centers

Hospitals

Medical Offices

Restaurants & Breweries

Warehouses

Zoos
How To Identify A Rodent Infestation In Your Avon Lake Home
Rodents are some of the most common home-invading pests we face here in Avon Lake. What's worse, they can damage property and spread harmful diseases. As such, you need to be able to accurately identify rodent infestations so that you can act quickly to eliminate them. Signs of a rodent infestation may include:
Pellet-like rodent droppings on the surfaces of your home.

Chew marks or holes in food packaging or other household items.

Tufts of rodent fur on surfaces in your home.

Spotting rodents anywhere in your home.
If you notice any of these signs, contact Epcon Lane for rodent control solutions you can count on.
What Attracts Fleas & Ticks To Avon Lake Yards?
Fleas and ticks are small parasitic pests that feed on the blood of both animals and people. In doing so, they can spread various blood-borne illnesses. Therefore, you need to do what you can to make your property less hospitable to these dangerous pests. These steps include making your yard less attractive to the wildlife, which often carry these smaller parasites.
Keep your lawn cut short, and do not allow vegetation to overgrow.

Do not overwater your lawn.

Keep outdoor dining and seating areas free of food debris.

Store trash in bins with tight-fitting lids.

If you have fruit trees, pick up any fallen fruit from your yard.

Install protective fencing around vegetable gardens.
If you do find yourself dealing with a flea or tick problem on your property, contact Epcon Lane for the professional assistance you can trust. Give us a call today for a free quote.
Request A Free Quote
Complete the form below to request your free quote.