Trusted Pest Management For Brecksville, OH
Just 15 miles south of Cleveland, the town of Brecksville, OH, is located in the heart of Northeast Ohio's rolling woodlands. Our small city is full of beautiful parks and lovely properties, and unfortunately — pest activity. That's right, Brecksville properties are vulnerable to experiencing pest infestations all year long, and it's important to seek out ongoing protection from the pest professionals. Epcon Lane is here to help you.
Our family owned and operated company has been protecting Cuyahoga County and the surrounding areas from pest activity for over 75 years. Albert Lane and our team of certified pest experts bring you the most professional, customized, and effective pest control solutions in the area. We are a Quality Pro Certified company and proud Athena Powerlink Award winners. Whatever your pest control needs, we're ready to help you. Call today for your free quote.
Home Pest Control In Brecksville, OH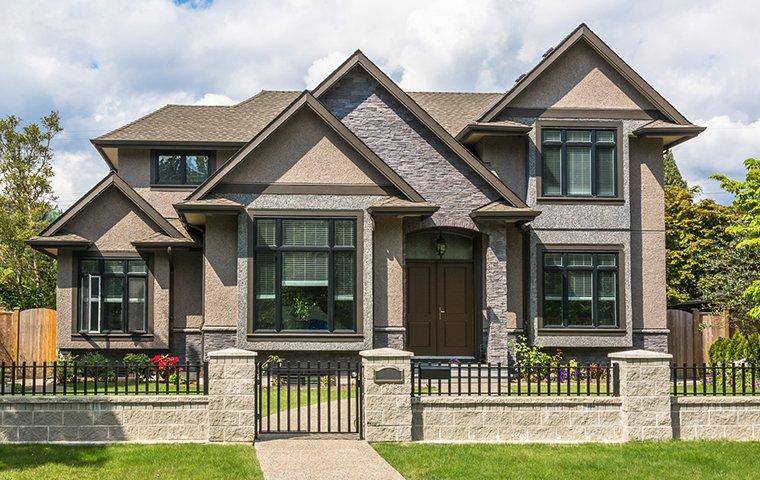 We're proud to service homeowners throughout the northeastern portion of Ohio with residential pest control, termite control, and bed bug control solutions. Our residential pest control services provide homeowners with year-round coverage from household pest threats in Brecksville, OH, at an affordable price.
Starting with a thorough inspection, we detect all active areas and conducive conditions. Then, we come up with a treatment strategy specifically targeted to meet your needs. Our is to keep your family safe and minimize their exposure to chemicals. We only use EPA-approved and highly tested pest products, employing environmentally-friendly pest control strategies that guarantee results you can feel good about. Contact the Epcon Lane team for all of your residential pest control needs; we're eager to help.
Additional Residential Pest Services
In addition to our general pest services, we also offer these pest-specific services:
Commercial Pest Control In Brecksville, OH
Your Brecksville business is in danger of breaking out in a pest infestation, and that's why we recommend securing professional pest protection. The Epcon Lane team offers complete pest control solutions to a variety of facilities, including food processors, hospitals, daycares, and zoos. Our team adheres to trusted IPM (Integrated Pest Management) standards which:
Provide a thorough on-site evaluation.

Employ gels, granular, baits, and sticky traps.

Set bait stations throughout the property.

Maintain detailed sanitation reports.

Schedule treatment time around your business hours.
We offer effective commercial pest treatments in Brecksville, OH that specialize in dealing with highly sensitive environments. We take special consideration regarding pesticide use, and your safety always comes first. We also guarantee solutions without disrupting the day-to-day of your operations. Get in touch with us to learn more about our commercial pest control services.
How To Control Stinging Insects In Brecksville Yards
Here in Brecksville, stinging insects are a year-round threat that property owners should be aware of. Stinging insects are various species of arthropods that carry venom. They sting when they're hunting prey or feel threatened, and they can cause potentially fatal reactions in their victims. If you want to be proactive in your efforts to minimize stinging insects around your yard, there are some things you can try:
Be aware of any nesting in the shed, garage, and wall cavities.

Cover up holes in the ground with grass or cement.

Use caulk to seal cracks and crevices around the porch and eaves.

Use repellent plants like wormwood, marigold, mint, basil, and geranium.
In the end, the most effective form of stinging insect control is to get help from the pest professionals. The Epcon Lane team has the highest level of experience in the complete detection, removal, and prevention of stinging insects. We provide an array of treatments, including barrier sprays and nest treatment and removal, and we offer both one-time pest treatments and general pest service plans with ongoing maintenance. Our services promise to keep you protected throughout the year. Contact our experts today for the results you deserve.
Do The Fleas & Ticks In Brecksville Carry Diseases?
Fleas and ticks pose a real threat to Brecksville property owners. Both of these pests are parasites; ticks feed on the blood of mammals, birds, reptiles, and amphibians, while fleas only feed on mammals and birds (fleas prefer hairy hosts that they can attach themselves to easily).
Fleas and ticks are also vector pests, meaning they can transmit various diseases to their hosts. If you, your loved ones, or your pets get bitten by a tick or flea, there' at risk of contracting various serious illnesses. Some flea and tick-related diseases include Lyme disease, malaria, bubonic plague, and encephalitis, just to name a few.
In order to protect yourself from these conditions, it's important to minimize your exposure to fleas and ticks. Here at Epcon Lane, we're proud to provide comprehensive flea and tick control services that allow you to feel safe and protected all year long. Your safety and satisfaction come first, and we won't stop until the problem is thoroughly taken care of. Reach out to us for your complimentary quote.
Request A Free Quote
Complete the form below to request your free quote.