Effective Residential & Commercial Pest Services In Broadview Heights, OH
It sure is nice to live in a place like Broadview Heights, OH, where we get to experience all four seasons. Unfortunately, though, this means we have new pests threatening to invade our homes and businesses four different times a year. Therefore, if you are a local home or business owner, you need effective pest solutions to keep your property free of these unwanted invaders and the issues they bring with them.
When it comes to reliable pest solutions in Broadview Heights, there is no one better than the professionals here at Epcon Lane. For over 75 years, we've been helping local home, and business owners like you keep pests off their property. If you want pest control that you can count on — partner with Epcon Lane.
Home Pest Control In Broadview Heights, OH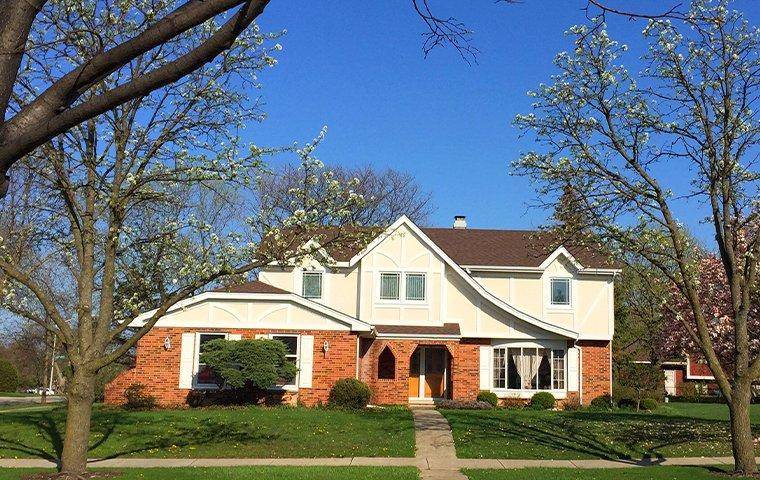 Here at Epcon Lane, we take an integrated pest management approach to pest control. That means we effectively eliminate and prevent infestations while minimizing the use of pesticides and other substances harmful to the environment. In fact, we only use pesticides in homes as an absolute last resort.
Inspection
Our process begins with us learning as much as possible about your current pest situation. We achieve this by speaking with you about what you've been experiencing. We will also inspect the interior and exterior of your home, looking for harborage zones, entry points, and any conditions conducive to infestations.
Treatment
After developing a treatment plan based on our findings, we will treat your home with a combination of granules, baits, and traps. We will also create a protective barrier around the perimeter of your house and seal up potential entry points.
Follow Up
Follow-up visits are integral to ensuring your home remains protected against pests. These include exterior treatments with each visit, as well as interior treatments upon request.
To learn more about our total home pest control in Broadview Heights, OH, or for a free quote, give us a call here at Epcon Lane.
Additional Residential Pest Services
In addition to our general pest services, we also offer these pest-specific services:
Commercial Pest Control In Broadview Heights, OH
Running a business takes a lot of hard work. As such, the last thing you want to be worrying about is a pest infestation. With Epcon Lane on your side, you can let us handle the pests so that you can focus on your business.
We begin with a thorough on-site evaluation of your property so that we can get a better understanding of your pest control needs. Then we will draw up a treatment plan specific to your business and its needs. Treatments can include granules, gels, baits, and sticky traps. We will also perform exclusion work to seal up entry points. We then schedule follow-up treatments to meet your needs.
Facilities We Service
Commercial facilities we service include:
Food Processing Centers

Hospitals

Medical Offices

Restaurants & Breweries

Warehouses

Zoos
To learn more about our quality commercial pest services in Broadview Heights, OH, contact us today.
The Benefits Of Pro Termite Control In Broadview Heights
Termites are ant-like pests that feed on the cellulose found in wood, destroying the wood in the process. As such, they can cause lots of costly damage to a property should they get inside. It is important to use effective termite control solutions when facing an infestation. Otherwise, you expose your property to further damage. Unfortunately, many of the DIY termite treatments aren't 100% effective, which means termites can continue to damage your structure.
That's why you need professional termite control for your Broadview Heights property. With termite control from Epcon Lane, that's precisely what you get — termite solutions that effectively eliminate the entire infestation so that you can rest assured your property has protection from termites. Give us a call to learn more about our termite control services.
Backyard Mosquito Management Tips For Broadview Heights Homeowners
Mosquitoes are fly-like pests that invade in large numbers, buzz obnoxiously around our heads, and bite. What's worse, they are known to spread a number of harmful diseases. As such, you should do everything in your power to make your yard less hospitable to these dangerous pests.
Keep your lawn well-maintained and trim back all vegetation.

Do not overwater your lawn.

Fill in low-lying areas or holes in the ground that might collect rainwater.

Ensure gutters are free of debris to prevent pooling.

Store containers or lids upside down to keep them from collecting water.

Store trash in bins with tight-fitting lids.
For more mosquito control advice or assistance with mosquitoes around your property, contact Epcon Lane today.
Request A Free Quote
Complete the form below to request your free quote.