Total Pest Solutions For Independence, OH Home & Business Owners
There may be many pest problems facing home and business owners in the Independence area, but there is nothing common about these home invaders. Health threats and property damage are lurking around every corner, which is just one of the reasons that DIY pest control methods will cost you in more ways than one. Plus, who wants to stress about dealing with pest problems every time they pop up when there is professional protection you can count on just a phone call away?
When you're partnering with a pest control professional, it's essential to find a company with your best interests in mind and backs that mentality up with quality service. At Epcon Lane, we offer the following benefits and more:
QualityPro certified methods

Eco-friendly pest solutions

Family owned and operated
To set up an appointment with one of our award-winning pest control professionals, give us a call today.
Home Pest Control In Independence, OH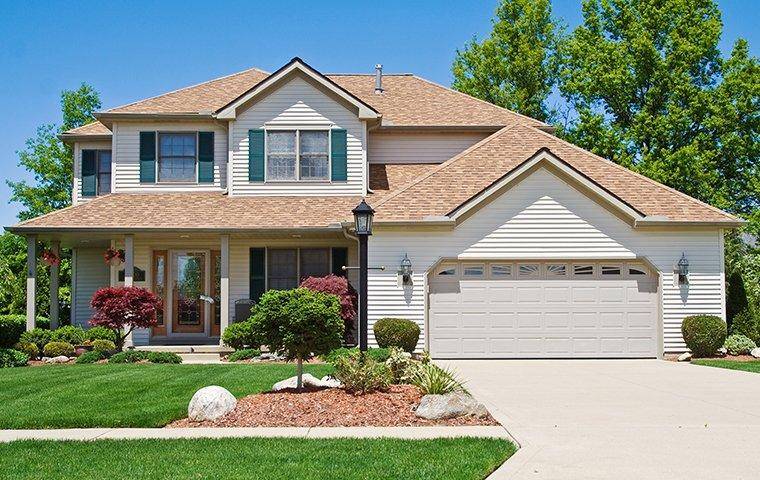 As a residential homeowner in a place like Independence, one of your main concerns with pest problems is the health threats they pose to your family. While some of the pests can threaten property damage, other pests like rodents, roaches, fleas, and ticks can transmit dangerous bacteria and diseases to frequently touched surfaces or through actual bites.
When your family's health is on the line, do you really want to take your chances on the inconsistent results of DIY pest control methods? Or would you prefer to enlist the experienced help of award-winning pest control technicians that can protect your Independence home from pests with eco-friendly products? Call us today to make the wise decision for your home and family.
Additional Residential Pest Services
In addition to our general pest services, we also offer these pest-specific services:
Commercial Pest Control In Independence, OH
As an Independence area business owner, creating a safe environment for your employees and customers is important. However, it might be even more important to protect your reputation in the community. When customers witness pest problems in your Independence area commercial facility, they could reach thousands of potential customers very easily through social media.
When your hard work and investment are both on the line, who can you trust with what matters most to your business? If you want to protect your reputation with professional assurances, partner with the expert pest technicians at Epcon Lane. With decades of experience and eco-friendly pest solutions, we have everything you need to create a pest-free commercial facility. Call us today to schedule comprehensive commercial pest control in Independence, OH.
Facilities We Service
Types of commercial facilities we service include:
Food Processing Centers

Hospitals

Medical Offices

Restaurants & Breweries

Warehouses

Zoos
What Is The Best Way To Control Rodents On Independence Properties?
While many people would consider rodents an unwelcome guest on their Independence property, most people don't realize just how dangerous these rodents can be. While running into one could put you at risk of a dangerous bite, the risk is even more concerning because of the bacteria they will spread around your home, including your stored food areas and meal preparation surfaces.
Since rodents have sharp teeth and flexible bodies, they can easily find their way into most buildings. That's why keeping rodents out and getting rid of them once they are in can be so difficult. And once they're in, they'll reproduce very rapidly, so it's important to get professional help as soon as possible. With advanced pest monitoring devices and eco-friendly rodent repellent, our Epcon Lane rodent experts can keep your home and family safe from these severe health threats. We'll inspect your property, eradicate the current threats, and put together a customizable plan that can keep your property safe. Give us a call today to schedule an inspection.
Six Ant Prevention Tips For Homeowners In Independence, OH
When ants begin encroaching on your Independence property, it's not something you want to take lightly. Species like carpenter ants and crazy ants can do damage to your property, while most other ants will spread dangerous bacteria around your home as they search for crumbs and poorly stored food. Since they are small and resourceful, it can be very difficult to keep ants out of your home. That's why limiting their access, and their interest in your home is your best bet. During our experience dealing with the Independence area ant species, we've found that homeowners can help themselves the most in the following ways:
1. Seal cracks and crevices with caulking.

2. Monitor your screened-in areas.

3. Control moisture issues on your property.

4. Clean the inside of the home regularly.

5. Maintain the lawn consistently.

6. Store food and trash properly inside and outside the home.
While all of these methods can help you limit your chances of a dangerous or destructive ant infestation, there is no replacement for professional help. If you want professional assurances, you need the expert advice and eco-friendly solutions of an Epcon Lane residential pest control technician. After a thorough inspection, we'll create a custom plan for ant control on your property. Call us today to schedule your inspection.
Request A Free Quote
Complete the form below to request your free quote.