Effective Pest Control Solutions In Pepper Pike, OH
Incorporated in 1924, Pepper Pike, OH, is a great town located just 12 miles east of downtown Cleveland. With open green spaces and rolling wooded hills, living in Pepper Pike is like returning to a simpler time. No matter how far we've come, though, one thing remains — the presence of local pest populations. It's upsetting to discover pests in your home or business, and there are serious consequences of infestation. If you want to protect your Pepper Pike property effectively and all those inside of it, you've come to the right place.
Epcon Lane is a full-service, preventative pest control company that has been servicing local homes and businesses since 1945. With over 75 years of experience in the world of pest elimination, our customers know that when they're with us, they're in the best hands possible. Albert Lane and our team of knowledgeable technicians bring property owners customized pest solutions that they can trust. Reach out today for a free quote.
Home Pest Control In Pepper Pike, OH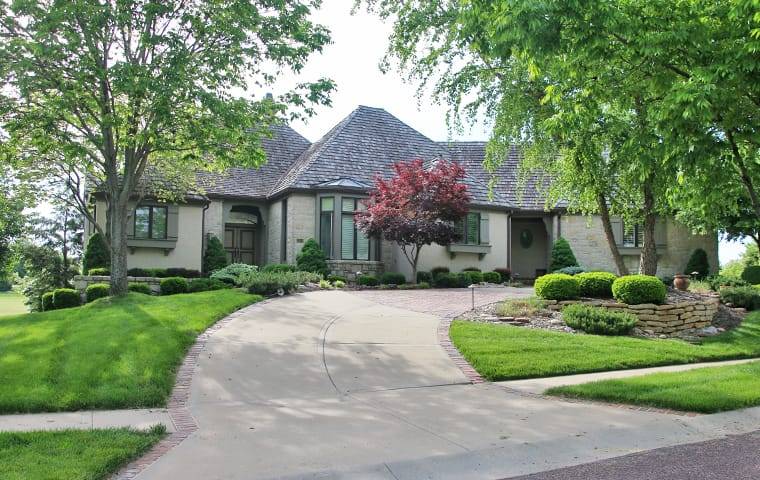 Being a homeowner requires preventative care, and when it comes to pest infestations, there is no better source of protection than that of a professional pest control company. Our total home pest control services in Pepper Pike, OH includes:
Inspection
Interview customers to discuss pest issues

Check entire interior and exterior perimeter

Look for holes, entry points, and conducive conditions
Service
Exterior barrier treatment

Laying down granules

Sealing up entry points

Knocking down webs and nests
The team at Epcon Lane is here to protect the safety of your family, keeping them away from chemicals when possible. Get in touch with us today to get started.
Additional Residential Pest Services
In addition to our general pest services, we also offer these pest-specific services:
Commercial Pest Control In Pepper Pike, OH
Your Pepper Pike business deserves dependable pest protection. That's what we do best. Our comprehensive commercial pest solutions in Pepper Pike, OH specialize in treating highly sensitive environments, wherein we take special consideration with regard to pesticide usage. Our team upholds the highest IPM (Integrated Pest Management) standards. This includes:
Providing a thorough on-site evaluation.

Employing gels, granular, baits, and sticky traps.

Securing bait stations throughout the property.

Maintaining detailed sanitation reports.

Scheduling treatment time around your business hours.
We're proud to protect a broad range of commercial facilities, such as food processing centers, hospitals, zoos, warehouses, restaurants, breweries, and medical offices. After finishing our customized treatments, we perform follow-up services to maintain your facility's interior and exterior, bringing you pest-free results all year long. Call today, and we'll give you a complimentary estimate.
Termite Control & Treatment Methods For Pepper Pike Properties
Having a termite infestation in your Pepper Pike home or business is an absolute nightmare, and it's an occurrence that you should take very seriously. Termites are destructive, wood-eating pests that can cause extensive property damage, requiring astronomically costly repairs. The best thing you can do is take preventative measures to keep termites away from your property in the first place.
To start, you should eliminate any wood-to-soil contact on your property and store all wood away from the foundation of any structure. It's also important to minimize moisture levels and reducing excess water sources throughout the property. Remove any moisture-damaged or rotting wood from the premises, and remove dead trees and shrubs. Also, be sure to trim branches regularly and maintain vegetation around the lawn or yard.
In the end, the most effective way to avoid termite damage is to get regular termite services from a professional pest control company. Epcon Lane is here to help. We are here to address all of your termite control and prevention needs, giving you year-round coverage from infestations.
Starting with a thorough inspection, we check gaps around plumbing and electrical servicing, cracks in joints, and areas of the structure that come into contact with soil. To treat the premises, we install and regularly check cellulose bait stations around the perimeter, detecting termite activity signs before your property sustains any damage. Our exterior barrier treatments and interior baiting services give you thorough protection you can count on. Get in touch with us today to learn more.
Five Signs Your Pepper Pike Home Has Bed Bugs
A bed bug infestation is every homeowner's nightmare. The sooner you can address any bed bug issues, the more effectively you can prevent an infestation. That's why it's important to be able to recognize signs of bed bug activity. Here are five signs that you have bed bugs:
1. A musty odor emitted from bed bug sweat glands

2. Rusty, dark spots of left behind excrement on linens, clothing, walls, etc.

3. Shed eggshell casings or shed skins in hiding areas

4. Sheets and pillowcases with tiny red bloodstains left behind after a bed bug feeds on its host

5. Waking up with itchy red bites in a linear formation
If you suspect bed bug activity in your home, it's imperative to take action right away. The most effective solution is to secure professional pest control services. The team at Epcon Lane is highly skilled at detecting and exterminating bed bug infestations. Our thorough treatments rid the area of the infestation, giving you the bed-bug-free conditions that you and your loved ones deserve.
Request A Free Quote
Complete the form below to request your free quote.