Providing Total Pest Management To Rocky River Residents For Decades
In a place like Rocky River, you can never be too careful about the way you deal with pests on your property. The local pests will bring danger and destruction to all kinds of business facilities and homes in the area, so it's important to partner with a pest control company that has your bests interests in mind and the track record to back it up.
At Epcon Lane, we take pride in providing the kind of pest control that Rocky River residents can count on when the stakes are high. Here's what we have to offer that others in the area don't:
Eco-friendly pest control

Family owned and operated customer service

QualityPro certification

Integrated Pest Management methodologies
Give us a call today to schedule an appointment with an Epcon Lane professional.
Home Pest Control In Rocky River, OH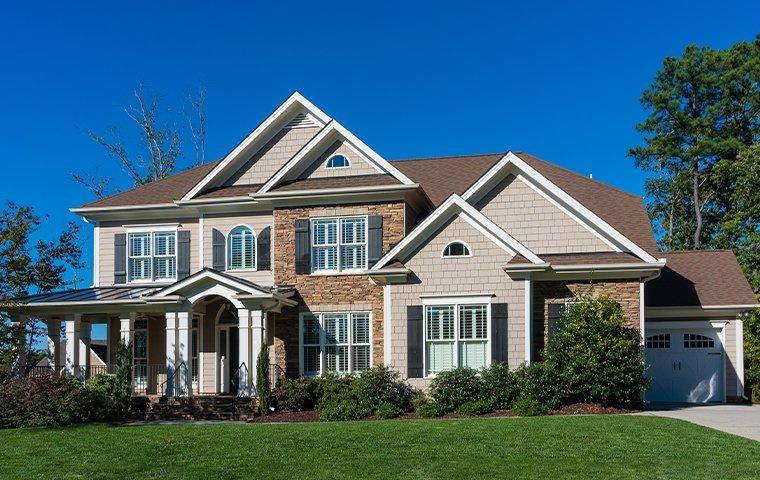 Every homeowner in Rocky River should be aware of how dangerous pests are to their property and everyone on it. Termites and carpenter ants, for example, will do expensive damage over time to the structure of your home. More disturbingly, there are a variety of other pests that will spread dangerous bacteria all over your house and put your family at risk of disease.
With these risks on the line, it's important to partner with the pest control company that puts the customer first. That's what our Epcon Lane service professionals have been doing for years, and it's why we provide eco-friendly pest solutions that can keep every Rocky River home safe. Give us a call today to schedule an inspection with one of our residential pest control experts.
Additional Residential Pest Services
In addition to our general pest services, we also offer these pest-specific services:
Commercial Pest Control In Rocky River, OH
As a business owner in a place like Rocky River, you have to protect your business's reputation at all costs. When pest problems invade your commercial facility, it's only a matter of time before these issues wind up on social media, costing you hundreds or even thousands of potential customers.
You work too hard to let pests ruin the future of your business. Why not enlist the affordable, high-quality commercial pest control solutions in Rocky River, OH offered by another locally owned and operated business? Our eco-friendly solutions have proven effective over time for a variety of Rocky River commercial facilities. Call us today to schedule an inspection.
Rocky River's Guide To Effective Rodent Control & Removal
Some of the most common pests that invade Rocky River homes and businesses are rodents. Usually, these include squirrels, mice, rats, chipmunks, and more. All of these have a few features in common that make them a danger to your home and family. With sharp teeth and flexible bodies, rodents will chew and squeeze their way into your home and then create even more damage once they are inside. Unfortunately, rodents also reproduce very quickly within small spaces, so the infestation will multiply within your walls before you even know it.
That's why rodents are very hard to keep out and especially hard to get rid of. Typically, your store-bought sprays and poison will not be able to keep pace with the rapid rate of reproduction. You are better off focusing on trying to limit rodent attraction to your property in the following ways:
Cleaning regularly

Reducing clutter in the yard

Storing food and trash properly

Maintaining the lawn regularly
If you notice signs of a rodent infestation, it's very important to address it as soon as possible. Rodents can spread dangerous bacteria all over your house, that wll make you sick. That's why the safest and most effective method of rodent eradication is partnering with the pros. If you have a rodent problem, then our Epcon Lane residential pest control experts can get to the root of the issue and eradicate the problem from your home completely. Give us a call today to schedule your professional rodent inspection to keep your home and family safe with professional assurances that you can count on.
Top Three Termite Treatment Methods In Rocky River, OH
The termites that commonly invade Rocky River homes are some of the most efficient species of termites in the world. They will chew the wooden portions of your home's foundation 24 hours a day, seven days a week, and it will only take them 18 to 24 months to do damage that costs over $3,000 on average. That's why spotting the signs of a termite infestation early on is so important. You should be on the lookout for things like mud tubes on your foundation walls, visible damage to exposed wood, and shed wings of termite swarmers around the property.
If you do notice the signs, there are a few things you can do to stop the infestation before it becomes expensive:
1. Replace damaged wood quickly to slow the damage caused by termites.

2. Address moisture issues to limit the efficiency of termites.

3. Get professional help immediately.
While there are a variety of things you can do to limit termite attraction to your property, once you have an infestation, it's time to call the pros. There are no guaranteed forms of DIY termite control that will eradicate the entire infestation and ensure the long-term safety of your property.
At Epcon Lane, our service professionals will perform a thorough inspection before putting together a plan to eradicate the current infestation and prevent future issues in ways that you can count on. Nothing stops termites like our proven eco-friendly products administered by highly trained pest professionals. Give us a call today to schedule your professional termite inspection.
Request A Free Quote
Complete the form below to request your free quote.