Quality Pest Solutions For Shaker Heights, OH
As a home or business owner in Shaker Heights, it can be tempting to take the easy way out and try to deal with pest problems on your own. Unfortunately, that easy way can end up costing you even more in the long run. Running to the store repeatedly, along with the inconsistent results in trying to eradicate dangerous and destructive pests, is never worth it when there is affordable, quality pest control available right down the road.
At Epcon Lane, we take pride in protecting those in our local area with professional assurances designed to protect what matters most to you. That's why we offer the following benefits and more to Shaker Heights area home and business owners:
Eco-friendly pest solutions

Family owned and operated services

QualityPro certified technicians

Integrated Pest Management methodologies
For the highest quality pest control in the Shaker Heights area, give us a call today.
Home Pest Control In Shaker Heights, OH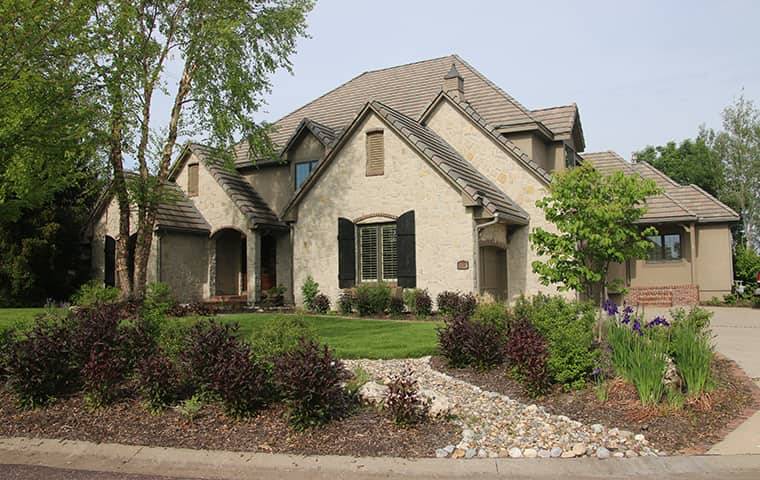 When you own a home in the Shaker Heights area, it's important to understand the dangers that pests can pose to your home and family. While termites can cause expensive damage over time, the health concerns include bacteria-spreading rodents and roaches, along with fleas and ticks that can transmit diseases.
That's why creating a plan that we can customize to meet your pest control needs is one of the most important things we do at Epcon Lane. By combining eco-friendly solutions and professional experience in a way that's second to none, we can provide the assurances you need for what matters most to you.
Give us a call today to schedule effective home pest control services in Shaker Heights, OH.
Additional Residential Pest Services
In addition to our general pest services, we also offer these pest-specific services:
Commercial Pest Control In Shaker Heights, OH
As a business owner in a place like Shaker Heights, it's important to protect your reputation at all costs. When local pests invade your commercial facility, just one bad review on social media or, even more concerning, a picture uploaded to the internet could impact hundreds to thousands of potential customers, employees, and future business dealings.
To protect everything you've put into your business, you have to defend it with the kinds of solutions that have been covering Shaker Heights commercial facilities for years. By combining eco-friendly solutions and friendly, knowledgeable pest control technicians, Epcon Lane can provide a pest-free facility with monthly services. Give us a call today to schedule effective commercial pest control solutions in Shaker Heights, OH.
Four Stinging Insect Control Strategies For Shaker Heights Residents
When stinging insects plague your backyard, it can be frustrating during your outdoor activities. However, it can also be a severe threat to yourself and your family. Messing with wasp and bee nests on your own will often irritate a large colony of stinging insects, creating the potential for anaphylactic shock and other serious medical conditions. You have to be especially careful with wasps, which build nests in trees and in the ground and are very territorial (not to mention wasps, unlike bees, can sting multiple times each).
In order to reduce wasp and bee attraction to your Shake Heights property, try the following four tips:
Store food and trash properly outside.

Reduce any sources of sugar in the yard.

Spray wasp-repelling scents around the yard (such as lavender).

Remove nests immediately (with the help of a professional).
While consistent nest removal is the best way to keep wasp and bees off your property, it can be incredibly dangerous to remove nests without a professional. Give us a call at the first sign of problems to enlist repeated wasp removal services that can keep your home and family safe from the threat of these dangerous stinging insects.
Five Signs Of Bed Bugs In Shaker Heights Homes
While bed bugs are some of the smallest home invaders in the Shaker Heights area, they are also some of the most problematic. A bed bug infestation can create serious health problems over time, simply by interrupting your sleep. As they come out at night to suck on your blood through a tube, they'll cause insomnia, anemia, and more. However, you probably won't ever see the actual pests until the infestation is out of hand.
The signs of a bed bug infestation may include:
1. Dead bed bugs in the seams of the furniture.

2. A musty odor in the furniture.

3. Rust-colored rings on sheets and elsewhere from bed bug excrement.

4. Bloodstains on the sheets.

5. Red, itchy bites in a straight line on your skin.
Unfortunately, since most bed bugs burrow deep within the cushions of your furniture, store-bought sprays and vacuuming will only eradicate a small portion of the infestation. There are typically dozens or even hundreds more bed bugs beneath the surface of the furniture along with their eggs. That's why the customizable bed bug treatments from Epcon Lane are the most effective and comprehensive forms of treatment. If you want to avoid the frustrating and dangerous health effects of a bed bug infestation, then called the pros at the first sign.
Request A Free Quote
Complete the form below to request your free quote.