Quality Pest Solutions For Strongsville, OH Residents
Called the 'crossroads of the nation' by those who live here, Strongsville is a bustling suburb of Cleveland. Strongsville was once characterized by crossing intersections of the B&O and Southwestern Electric Line. Today, this town of 45,000 people is known for its all-access highways of Interstate 71 and the Ohio Turnpike.
The convenient and easily accessible location of Strongsville makes it a popular place for traffic, overnight lodgings, and other forms of travel. However, this also makes it a popular area for pest transfer and infestations.
Epcon Lane makes it easy to stay safe, providing ecologically friendly pest control options since 1945. Call now to learn more about our services, or confirm an initial estimate right away.
Home Pest Control In Strongsville, OH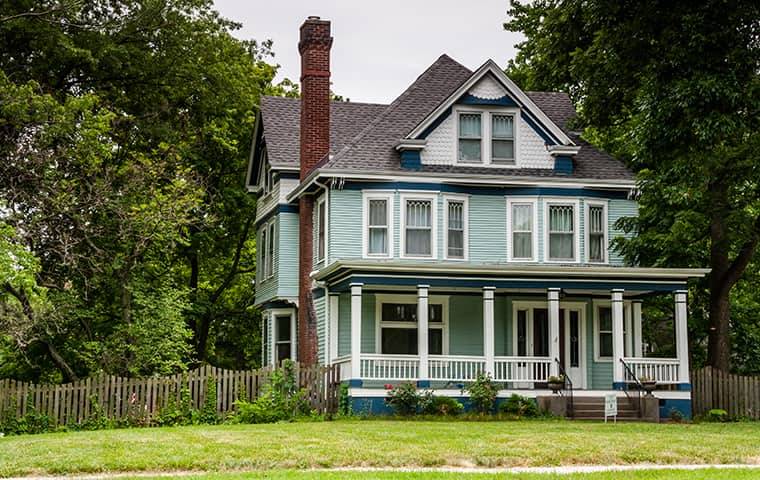 Pests around the Strongsville area can be just as tough as the residents and require some solid pest control measures to address, overcome, and resolve. Epcon Lane treats residential infestations with these surefire plans:
Peace Of Mind

Peace Of Mind +

Peace Of Mind + Mosquitoes
Book your comprehensive home pest control plan in Strongsville, OH with a representative at Epcon Lane today.
Additional Residential Pest Services
In addition to our general pest services, we also offer these pest-specific services:
Commercial Pest Control In Strongsville, OH
As a third-generation family-owned business, Epcon Lane understands what it's like to keep a company running. You need to consider so many aspects of the operation at once, from payroll and housekeeping to customer service and product quality. Throughout all the businesses and industries found around Strongsville, OH, we have discovered one simple truth — everyone, everywhere, needs good pest control services.
At Epcon Lane, we built our commercial services specifically with you in mind. We have spent the better part of 75 years looking for new ways to help our business peers grow and thrive. Since 1945, we have offered total commercial pest control services in Strongsville, OH for industries in:
Food Service

Office Buildings

Educational Facilities

Healthcare Properties

Property Management Groups
If you don't see your industry on the list, Epcon Lane can still help you! Simply reach out to our primary office to learn about commercial pest control services that we will tailor to your unique needs.
Flea & Tick Control: Five Tips For Strongsville Pet Owners
If you own pets in Strongsville, you are more than familiar with the presence of fleas and ticks in the house. These creatures require blood meals to survive, and they target pets like cats, dogs, and other indoor pets. If they can gain access to one animal, they can quickly gain access to others; this may lead to infestations resulting in hair loss, scratching, and even secondary infestations.
If you want to make a difference in your flea and tick control, start with these five tips:
1. Treat your pets with a professional-strength flea & tick medication in the form of capsules, ointments, collars, or other types of treatment.

2. Keep the yard as well maintained as possible. Tall grasses and bushy shrubs can quickly cause problems for unsuspecting homeowners. Trim often, trim low, and prune frequently.

3. Look for ways to reduce your pet's exposure to flea and tick hotspots. Wear long clothing while outside, and tuck your pants into your socks.

4. Try to keep your house well cleaned and vacuumed to help eliminate fleas before they become too numerous to handle.

5. Establish ongoing pest prevention services with the team at Epcon Lane.
Whether you're suffering from a few bugs or a full-blown infestation, we have everything you need to get your life back to normal. Book a quality flea and tick treatment plan in Strongsville, OH today and get the ball rolling with Epcon Lane.
Strongsville's Helpful Guide To Effective Ant Prevention
Preventing smaller pests is one thing, but completely removing them is quite another. Effective pest prevention involves real, measurable outcomes, not just preconceived hopes and tentative results. Some forms of DIY pest prevention are unable to make the cut, including those that affect ants. Hundreds of old wives' tales revolve around treatment and upkeep, although many of them fail to help the average homeowner. In fact, over-the-counter products, vinegar sprays, and even boiling water fail to impact ant populations significantly. Sometimes their use can create even larger problems for homeowners, forcing ants to 'bud' into several new colonies.
For effective ant prevention, We urge Strongsville homeowners to follow these helpful steps:
Reduce your food waste on all fronts. Do not leave any scraps either inside or outside of the home. Ensure that you are properly sweeping and mopping after every food spill.

You should always store garbage in tightly-lidded trash cans. Remove filled containers from the house at least once a week.

Get ongoing ant protection from the team at Epcon Lane.
Don't let ants control your outdoor fun. Subscribe to regular ant control visits from our team today.
Request A Free Quote
Complete the form below to request your free quote.